Last night I had the pleasure of attending the exclusive Maison Martin Margiela for H&M preview. (Thank you Karen for the invite!)  What a night! The line is outlandish, artistic, edgy, and tailored for those who want to make a statement. From performance art, confetti from the mile high ceiling, celebs attending, and the incredible space, last night was an experience! Check out the photos below for an exclusive preview of the collection, and to see what I purchased last night! 😉
Love these basic black flat boots.  You can wear these season after season.
The classic black bootie, updated with a clear wedge bottom. Very space age. Love.
Eye catching fusion of a glove and purse. Definitely a conversation starter.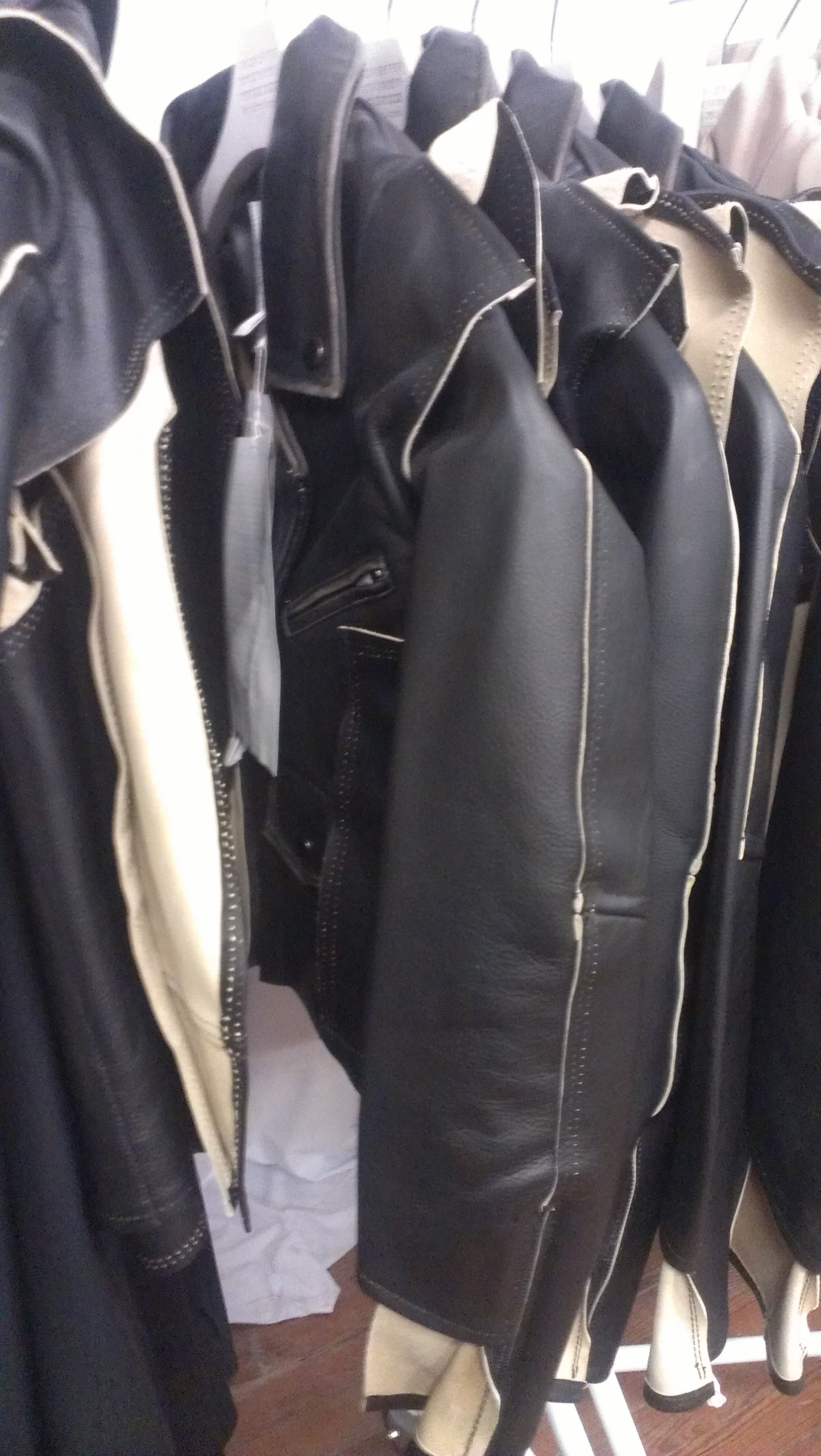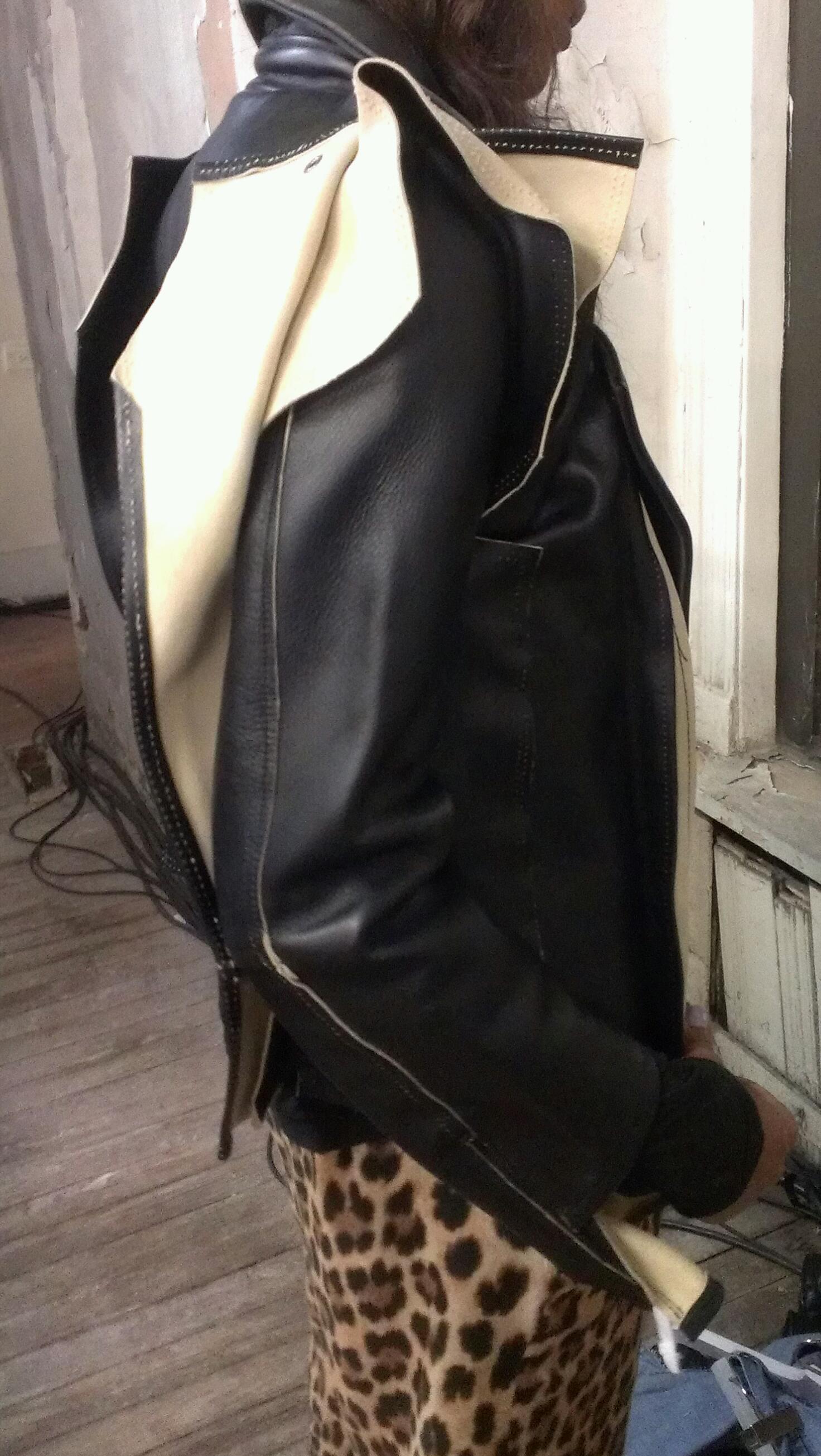 Awesome deconstructed leather jacket.  Pieced together leather panels and strips that form part leather jacket, part art piece. Love the look. It looked great on my friend Karen who modeled it for me. 😉 At $249, it's a great price for such a cool piece!
Shoppers going crazy trying to find what they want.
GORGEOUS SPACE! Endless sea of people!
Confetti raining from ceiling!!
Dancers performing on sand that was thrown on the ground.
Mirrors leaning against walls while waiting on line for dressing rooms.
Awesome statement necklace.
Sarah Jessica Parker and Kanye West on the red carpet.
I had to grab this reissue of this super thick, cozy sweater/jacket.  I plan on wearing this over everything to lace dresses and long tunics.
Photo of me trying on the sweater in the dressing room. I could not believe how thick and comfortable it was!  $99 retail, in stores this November! (I was wearing a skirt from ZARA, and a YSL ARTY RING)
So, what are your favorite items in the collection?  The Maison Martin Margiela for H&M collection hits stores November 15th!